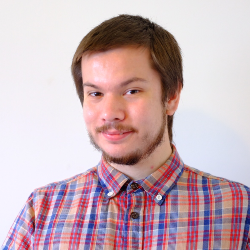 Purpose
Hi, I'm Brennan. I wrote two guests posts for Beeminder back in 2017– Tao and Sting.
Although I felt as though they were good pieces of advice, I ultimately fell short and failed hard with Beeminder, and subsequently life. I wrote another long post reflecting on that here.
With that, I've decided to begin a meta-accountability experiement, where I'll report my progress with my goals on this website weekly, in collaboration with my account on Beeminder. I hope that this extra push of consistent reporting will help me succeed with my goals and stick to good habits.
Biography
Brennan Kenneth Brown is 25-year-old web developer and content strategist from Winnipeg, Manitoba and currently residing in Calgary, Alberta. His main focuses in his writing include self-development, community, and his experiences with programming.
Brennan also enjoys a variety of creative side-projects, having composed various soundtracks and neo-classical music under the pseudonym Augustin, and has a photography portfolio that can be seen at Project Qvl.
He is also working on a self-published book of poetry with excerpts that can be found at Warsaw Mountain. He also maintains a dream-like blog dedicated to vaporwave and album art called Pale Site.